A switch from systems engineering to operations management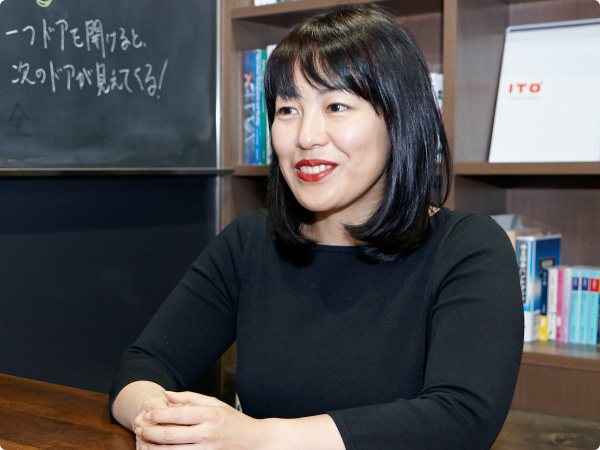 Currently, I am a supplier relationship manager at a foreign technology firm, primarily responsible for the creation of operational strategies. I have always had a strong interest in the operations of small and medium-sized enterprises, and after working as a systems engineer at a foreign financial institution, I made the switch to the technology industry.

My first encounter with ITO Corporation came while I was attending a business school in New York. I heard about ITO Corporation from the Executive Vice President, Mr. Ito, who was my only Japanese classmate at the time. I remember being extremely excited upon hearing about this company with a long history transforming itself. Due in part to this relationship, I was contacted by Mr. Ito again some time later, and I became a non-executive director in 2013.