Hannover Messe, a World Industrial Show in Germany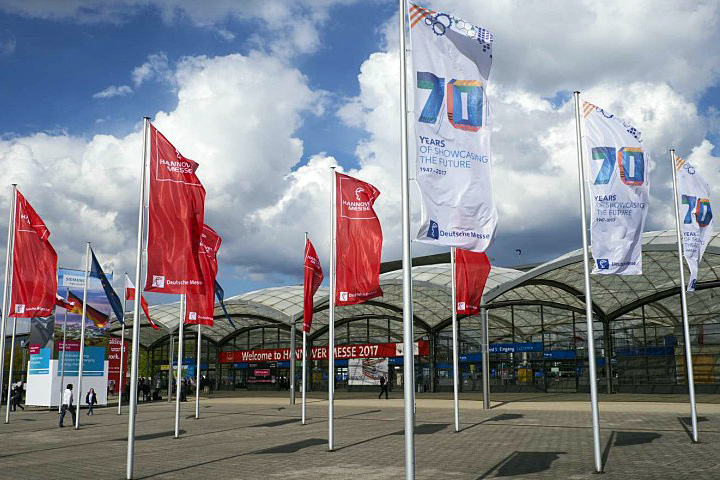 Hannover Messe is the world's largest industrial show held in Hannover, Germany. Its theme is "Industry 4.0," meaning the fourth industrial revolution, and attracts the latest technologies and products from all over the world. It is also a place for new business contacts, with business contacts reaching 5.6 millions last year. This year it attracted more than 200 thousand attendees.
We send an observation team every year since 2015 to catch up with the global market and the latest industrial trends. This year, we recruited team members from all our employees and selected seven members, from young to experienced employees, in two subteams. Their objective was "to find products which can be newly proposed to our customers" and attended the show after studying products of various companies.