For a Better Welding Work Site ~Welding Booth with a Dust Collector~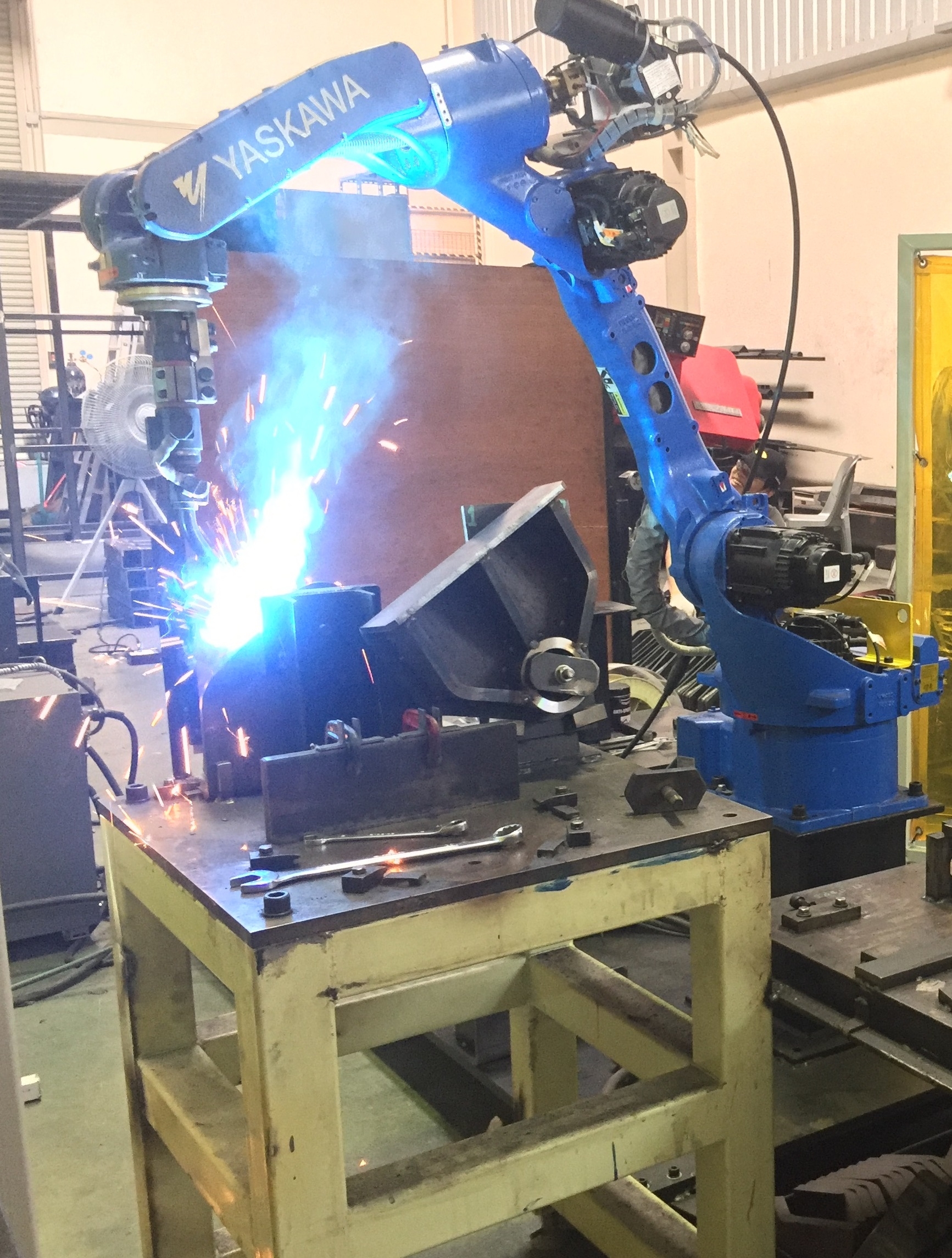 The highlight of their exhibition at the expo was the "Welding booth with a dust collector." It was a project cooperating with Mechatro Associates (Thailand) Co., Ltd (Japan headquarters: Komatsu City, Ishikawa), which is a system integrator.
Since welding requires accurate and delicate work, it is done manually by humans at many work sites. Continuously inhaling "welding fumes"*1 produced during welding, however, may cause lung disease and increase the risk of asthma and cancer in welding workers as well as other workers around.

*1 What are welding fumes? :Welding fumes are fine solid particles produced as a result of cooling the matter evaporated by heat of welding or cutting. They look like smoke. Reference: The Health and Safety Executive " Fixed extraction: Welding booth or downdraught bench" (http://www.hse.gov.uk/pubns/guidance/wl3.pdf)