Systems That Breed Innovation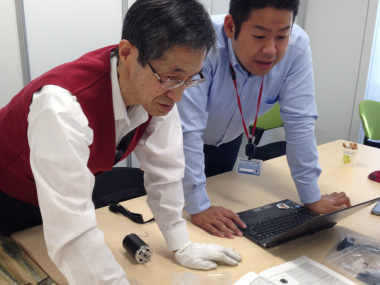 Bring Your Ideas To Life!
We feature a system where any employee can put forth ideas for projects. We call it the ITO Innovation Challenge. The one and only restriction on the projects is that they must comply with ITO's corporate philosophy statement. Regardless of your tenure at ITO Corporation, all employees are free to put forth ideas. Chosen projects get underway as official projects after the management team decides how much to invest on the project based on the planning. So... What kind of ideas do you have?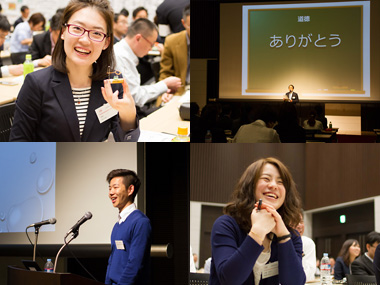 Company meetings: "ITO Day"
Employees from every location, domestic and overseas, gather for a company meeting once a year. Employees from Thailand come to Japan as well. Between the business conversations, announcing results of various initiatives, games to encourage interaction between employees who don't usually get to see each other, group work, quizzes, etc. — every year this is a day full of smiles and tears. Because we are currently undergoing a period of big changes, we believe that communication and understanding between employees is particularly important.
Collaboration Area
We have a "collaboration area" outfitted with a bookcase, blackboard, and benches that serves as a sanctuary for our employees. This area came about as a product of requests from our employees. We are also spreading a variety of communication avenues throughout the company. At the head office, we have adopted an open office layout aimed at promoting communication beyond division and position boundaries.