Hydraulic Cylinders at the Heart of the Movable Dam Gates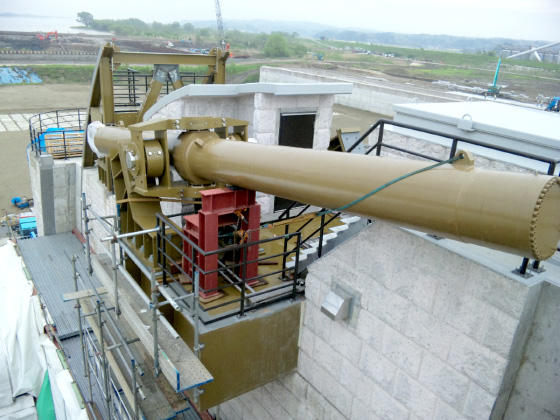 IHI Corporation was selected to handle the reconstruction of the Ohkozu Sluice-Gate Dam, which has been in service since 1931 and has undergone severe aging.
"The average canal gates are said to have an operating life of about 50 years, but the Ohkozu Sluice-Gate Dam was in service for nearly 80 years and is a symbol of the region's history. The objective for the reconstruction was to exceed that with the creation of a movable dam that would last 100 years." (IHI Corporation point person)
Taking the scenery into account, the reconstructed movable dam would not open vertically, and it would instead adopt a radial gate design that rotates to limit the gates' height. The mechanisms at its heart would be enormous hydraulic cylinders approximately 1 meter in diameter and more than 10 meters long that open and close the gates. No manufacturers make hydraulic cylinders of that size in Japan, so the IHI Corporation point person made a list of several manufacturers mostly based in Europe (where water gate construction technology is advanced) and created an overseas research plan.